Introduction
As one of pioneer Higher Education Institutions (HEIs) in Ethiopia, Haramaya University (HrU) has been confidently evolving from a dominant teaching institution to a research university with a vision to become one of the best research universities in Africa by the year 2030. Following the differentiation of universities by the Ministry of Science and Higher Education (MoSHE), Haramaya University has been selected as one of the research Universities. This will enable the University to focus largely on research and postgraduate programs. The Office of Research Affairs has been committed to supporting the realization of the university's special mission, which has been identified as a strategic mandate in the 10-year strategic plan:
to produce competent graduates with special emphasis on graduate programs in various fields of study;

to conduct innovative, problem solving and cutting-edge research, and disseminate research outputs and technologies for sustainable development; and
In line with this, the office initiated new grant scheme known as Haramaya University Grand Challenge Research Grant (HUGG) aimed to fund multi-year (2-4 years) and multi-/trans-disciplinary research with relatively large budgets and more impactful results. It was also intended to support multi/trans-disciplinary large project that can recruit PhD and/or MSc/MA students. Since 2014, the university has reorganized its research priorities into six thematic areas and funding knowledge-generating, problem-solving and cutting-edge research projects on a competitive basis under five research grant categories. Although these research grants are intended for academic staff members of the university, who are expected to engage in research activities with 25% of their time in accordance with the HrU senate legislation, postgraduate students are expected to engage in and benefit from HrU Staff Research Grants, nesting their thesis research under broader project topic of the staff grant holder.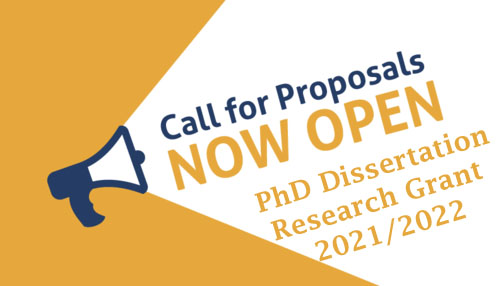 Yet this arrangement limits graduate students to come up with their own novel ideas. To this end, it is strongly believed that funding graduate students innovative research undertakings can have enormous impacts on the quality and outputs of the university research. It also believed to enable the students and their mentors to generate novel research findings and share with the international community through publications that increase the reputation and visibility of the university globally.
Therefore, Office of Research Affairs wishes to announce the 2021/2022 PhD dissertation research grant for HrU PhD students enrolled at one of the colleges/institute of the University. For the moment, the grant is only open to Ph.D. students and limited number of PhD students will be awarded the grant due to budget constraints, with due consideration that MSc/MA students can benefit from research funds of HrU staff grant holders and HUGG which also aimed to recruit and involve postgraduate students. It is a competitive research grant and vetted through merit-based and peer-reviewed processes.