Haramaya University's open access journal East African Journal of Health and Biomedical Sciences (EAJHBS) is nationally accredited by Ministry of Education on March 11, 2022.
Ministry of Education on its letter written on March 11, 2022 indicated that EAJHBS is among 21 nationally accredited Journals whose accreditation request has been assessed and approved by Ethiopian Science Academy.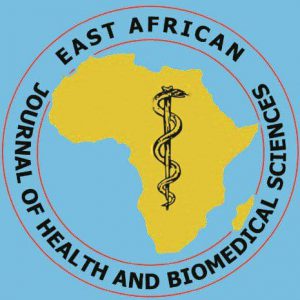 EAJHBS is open access, biannual, Peer-reviewed journal established on 2016. It publishes articles on health and medical issues from diverse disciplines including biomedical sciences, epidemiology, clinical sciences and other public health fields. EAJHBS's publication includes original articles, reviews, meta-analysis, case reports, clinical scenarios/observations, and letter to the editor. Currently, the journal is processing to publish its 5th volume.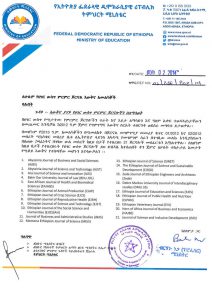 Moreover, Haramaya University's three Journals namely, East African Journal of Sciences (EAJS), East African Journal of Social Sciences and Humanities (EAJSSH) and Haramaya Law Review (HLR) ሐረማያ የሕግ መጽሔት are among the 16 nationally accredited journals in 2020.
These journals are open access to their content upon registration. Visit us on: www.haramayajournals.com